Published on August 16, 2012 on Food Network by Jennifer Myers
TORONTO –  Earlier this month, tens of thousands of thirsty Canadians descended on Toronto's CNE fairgrounds for the 2012 Festival of Beer.  While quenching their thirst (and beating the heat) was top priority for some, eating was definitely on the agenda as well. The well-equipped Napoleon Grilling Tent featured appearances from some of Toronto's top chefs. Ted Reader, the self-proclaimed BBQ guru was on hand to demo an appetizer and main course to a slightly inebriated audience of eager home cooks. We caught up with Ted and grilled him for a couple of tips for your next BBQ.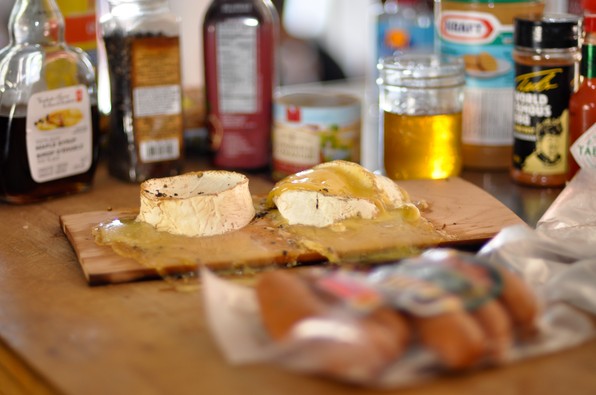 1. Clean your grill. A clean grill is a healthy grill (and it gets hotter!)
2. Have FUN! Because fun equals flavour.  And fun and flavour makes your belly happy and you should be happy with the food that comes off your grill.
3. Be patient. Patience is extremely important. Otherwise, things either burn or come off the grill undercooked.
4.  Slow down and enjoy it.  If slowing your pace is a challenge, look at it this way: the longer it takes to cook, the more beer you get to drink!
5. Make it tasty! Remember: high heat – lid open; low heat – lid closed.
"Have fun, make it delicious, keep your beer cold, have some patience and remember that it is all about the flavours that you create for your friends and family because life can be tasty."
To read full article CLICK HERE.